06/08/2021
In response to the 21st Century Cures Act (21 CCA), the NIH, USDA, and FDA are taking steps to reduce administrative burden associated with animal activities in biomedical research.
OLAW is excited to announce the launch of our new website dedicated to the 21 CCA action items, with subpages for each item. As action on items is initiated or finalized, pages will be added and updated. On each subpage, as applicable, you can find relevant:
Policies and Laws,
Guidance, and
Resources, including FAQs, articles, webinars, and more.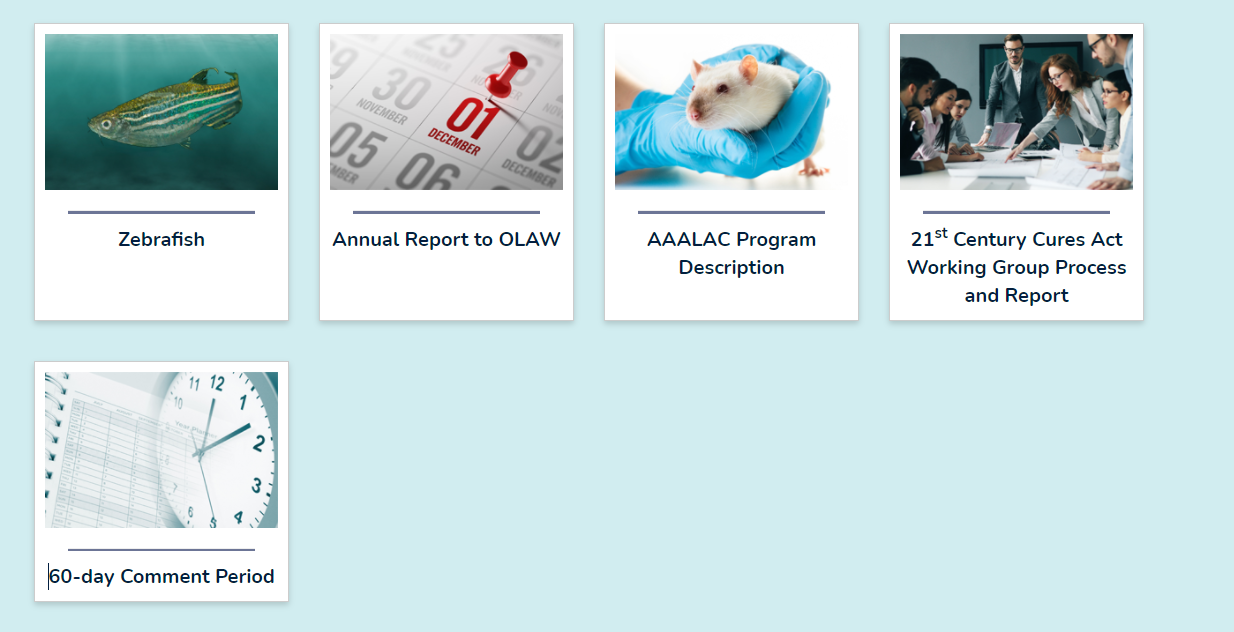 Stay current with our progress across the 21 CCA action items by monitoring the 21 CCA News & Updates feature on the webpage.