In this issue of the OLAW newsletter, we would like to honor OLAW's Director Dr. Pat Brown, who is retiring at the end of September.
Dr. Brown received her Bachelor of Science degree in Animal Science from the Pennsylvania State University and her Doctor of Veterinary Medicine degree from the University of Pennsylvania. She then joined the Air Force, where while on active duty, she earned a Master of Science degree in Laboratory Animal Medicine from the M.S. Hershey Medical Center, Pennsylvania State University, Hershey, PA, and became a diplomate of the American College of Laboratory Animal Medicine (ACLAM).
She joined the Public Health Service (PHS) in 1986 and served in a variety of positions before leading OLAW, including Animal Program Director for the National Cancer Institute and Deputy Director for the NIH Office of Animal Care and Use. She became Acting Director of OLAW in July 2006 and Director in January 2007. After completing 31 years of active-duty service and reaching the rank of Captain in 2011, she continued her public service as OLAW Director as a Senior Scientific Officer.
She has served as the NIH representative on the House Advisory Panel to the AVMA House of Delegates, on the ACLAM Board of Directors, is a past president of the American Society of Laboratory Animal Practitioners (ASLAP), and has served on the Board of Trustees of AAALAC International representing ASLAP.
The recipient of many awards for her accomplishments, Dr. Brown received the NIH Director's Award twice: in 2021 and 2005. She was chosen for the Scientists Center for Animal Welfare Rowsell Award in 2012, was the PHS Commissioned Corps Veterinarian of the Year in 2008 and was awarded the PHS Outstanding Service Medal in 2004. She also received an Appreciation Award for her service to ASLAP from 1997-2000.
Dr. Brown has been instrumental in many of OLAW's seminal achievements. She led the first Vertebrate Animals Section (VAS) Committee and redefined OLAW's role in ensuring complete VAS submissions in grant applications and contract proposals that promote good animal welfare. She was the principal NIH representative and led interagency efforts for 21st Century Cures Act initiatives to reduce administrative burden for researchers in animal care and use. She was one of the founders of the Interagency Collaborative Animal Research Education initiative and a strong advocate of active learning pedagogy. She also championed numerous other initiatives to promote animal welfare and was instrumental in developing OLAW's new proposed guidance on cephalopods.
Most importantly, Dr. Brown's wisdom, knowledge, kindness, compassion, and leadership by example have left a lasting impression on OLAW, the NIH, and the research community. We will work hard to carry on her legacy and will miss her greatly.
Thank you, Dr. Brown, for your many contributions to animal welfare, and we wish you happiness, health, and enjoyable new adventures!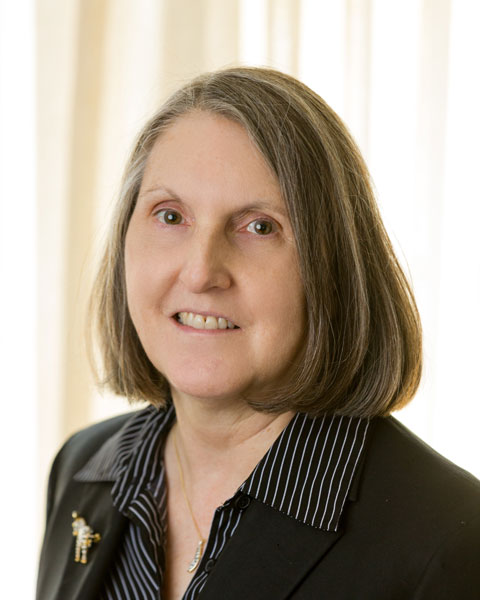 ---